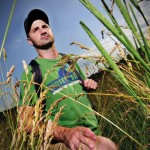 Published July 19, 2012 at 09:03 AM
Three years ago, Carl Kapes' two young children were diagnosed with Sanfilippo Syndrome—a rare genetic disease that causes progressive damage throughout the body.
The disease affects one in 240,000 births and those diagnosed with the syndrome usually only live to be 10 to 15 years old. There is currently no treatment or cure.
The news was as devastating as it gets, but Kapes managed to stay positive. "You're down in the corner," Kapes says. "You have a choice—you can cry about it or pick yourself up. Even if we can't save our children, we can help others down the road."
Read more ….http://www.delawaretoday.com/Delaware-Today/August-2012/Carl-Kapes-Climbs-Mount-Kilimanjaro-for-Team-Sanfilippo-Foundation/#.UAtdgfw-zaU.facebook