December 2017 – Expansion of Gene Therapy trials.
Team Sanfilippo was instrumental in bringing foundations together to further expand these trials at a higher dose. "We at TSF Inc, would like to thank 8 other foundations across the globe that have come together with us to expand gene therapy trials with Abeona to more children both types A and B. This was a huge collaboration that took weeks to pull together and in the end we came up with a very good expansion and funding by 9 organizations including the National MPS Society. This is the kind of work it takes to make things happen. We hope to announcing another trial very soon as well that we will be critical in pulling together with a few other foundations also! Keep your donations coming in and the fundraisers going, we will be putting your dollars to work for the kids!! We still have millions to fund! Thank you to all who helped in every way!! "
http://www.nasdaq.com/press-release/abeona-announces-1385m-grant-from-leading-sanfilippo-syndrome-foundations-for-clinical-development-20171016-00578

http://phcorporate-ir.net/phoenix.zhtml?c=63510&p=irol-newsArticle&ID=2308767oenix.

September 15, 2016 – Researchers concluded that "… an intravenous injection of scAAV9-U1a-hSGSH vector, leading to restoration of SGSH activity and reduction of glycosaminoglycans (GAG) throughout the central nervous system (CNS) and somatic tissues at a dose…". Other benefits included improved learning ability, increased survival, and improved GAG storage pathology in the CNS, leading researchers to note that: "The study suggests that there is potential for gene therapy intervention in MPS IIIA at intermediate stages of the disease, and extends the clinical relevance of our systemic scAAV9-hSGSH gene delivery approach." Read more here> http://www.marketwired.com/press-release/-2158646.htm
_________________________________________________________________________________________________
August 2, 2016 -Abeona Therapeutics Provides Update on Initial Subjects in Sanfilippo Type A Gene Therapy Trial, Demonstrating Encouraging Early Biopotency Signals – ABO-102, the company's first-in-human, intravenously-administered AAV gene therapy to date, has been well tolerated in both subjects with no safety or tolerability concerns identified through 30 day post-injection. Encouraging signs of early biopotency have been observed in urinary and CSF GAG (glycosaminoglycan, specifically, heparan sulfate) measurements, as well as potential disease-modifying effects in the liver and spleen.
Read more here > http://finance.yahoo.com/news/abeona-therapeutics-provides-initial-subjects-110300190.html
_________________________________________________________________________________________________
May 24, 2016 at 7:13:28 AM
It is with happiness that I can share with you all that the IND for the MPS IIIB phase 1/2 clinical trial has received allowance by the FDA. Please find attached the press release sharing this important news! We have much to be grateful for and are doing all we can to progress this critical research.
___________________________________________________________________________________________________
January 11, 2016 –
Abeona Therapeutics Announces Initial European Regulatory Approvals for Phase 1/2 Gene Therapy Clinical Studies for Patients With Sanfilippo Syndromes Type A (MPS IIIA) and Type B (MPS IIIB) ~
Read More here > http://finance.yahoo.com/news/abeona-therapeutics-announces-initial-european-140300046.html
---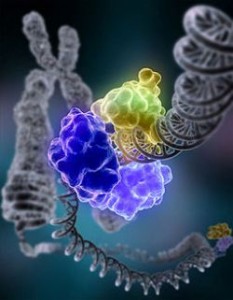 Just this week, the FDA grants Abeona Therapeutics' two gene therapies for Sanfilippo Syndrome Types A and B, orphan drug designation. No gene therapy has ever been approved for sale in the United States. In Europe, the EMA (European Medicines Agency), has given regulatory approval to UniQure, to sell its gene therapy, Glybera, for the treatment of the rare disease, Lipoprotein Lipase Deficiency (LPLD). Read more here…..
http://orphandruganaut.wordpress.com/2014/05/01/sanfilippo-syndrome-fda-orphan-designations-for-gene-therapy/
---
LET'S CROSS THE FINISH LINE TOGETHER
Gene Therapy for Sanfilippo A and B
A consortium of family foundations from around the world have come together in an effort to fund clinical trials in 2014 for Sanfilippo A and B using gene therapy. The trials will be conducted at Nationwide Children's Hospital in Columbus, Ohio. We urge everyone to get involved by hosting a small fundraiser this summer to raise needed funds to make this a reality. We have all worked hard through The Pepsi Challenge and other fundraisers to fund Sanfilippo A animal studies for gene therapy. Researchers and clinicians are now ready to bring potential treatments for both Sanfilippo A and B to human clinical trials together, side by side. We are all in this fight together and we need everyone's participation. Even if it is as small as a change box at work that raises $100 its one step closer. Together we can move mountains.
The two lead products, ABX-A and ABX-B, uniquely deliver the therapeutic product to the CNS with the aim of preventing and/or reversing the effects of the genetic errors that cause the disease. ABX-A and ABX-B induce cells in the CNS and digestive tract to produce the missing enzymes and help repair and prevent damage caused to the cells. Safety studies conducted in large animal models have demonstrated that delivery of ABX-A and ABX-B are well-tolerated with minimal side effects. Importantly, efficacy studies in animals with Sanfilippo syndrome have demonstrated unprecedented therapeutic benefit months after treatment. A single dose of ABX-A or ABX-B significantly restored normal cell and organ function and increased the lifespan of animals with SF over 100% a year after treatment compared to untreated control animals. Similarly, animals treated with ABX-A and ABX-B demonstrated corrections of cognitive defects that remained months after drug administration. These results are consistent with studies from several laboratories suggesting ABX-A and ABX-B treatment could potentially benefit patients with Sanfilippo Syndrome Type A and B, respectively.
ABX-A and ABX-B will be administered systemically for efficient drug delivery to the whole body and CNS – a significant advantage over current therapy options.
Please contact us at teamsanfilippo@gmail.com if you can help. We welcome any contribution you can make to our mission.