Hi friends,
We've created some new merchandise where your purchases directly support TSF, Inc. We'll post a few pics here, but the place our items will be regularly updated will be on Facebook at, click here > Team Sanfilippo Merchandise page
Please stop by our Facebook page listed above and browse the current items. We have team shirts always changing up, warrior flags, angel flags, ribbons, decals, wine glasses, mugs etc.. if you see it on the FB page, it should be in stock!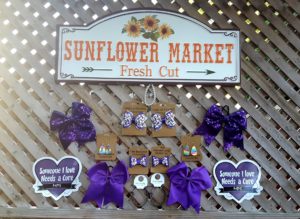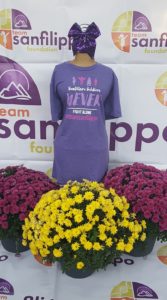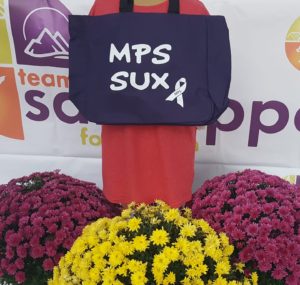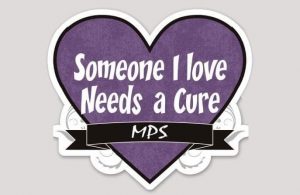 Our 2016 Team Sanfilippo Christmas ornament! This ornament is so special. Each ornament was handmade by a Sanfilippo mother. Each ribbon twist you see was done by hand. This insanely time consuming task was done to give you the most beautiful ornament ever. When purchasing this, you are not only helping to fund what we do at Team Sanfilippo, but because we purchased these from a Sanfilippo mom, you are also helping their family. The picture does not do it justice! They are only $10 each. We have a limited number so please do not delay your orders!! Please contact Danielle @ lieuslady@yahoo.com to place your order today!!!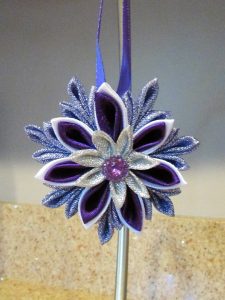 ______________________________________________________________________________
Check out the new line of Camo hats for sale to support Team Sanfilippo!
Order for you dad's for Father's day or just to have anytime! Quality made with vented top, and easy to adjust heavy duty Velcro closure on back, These hats are great quality, not the flimsy stuff that loses it shape!
$20 plus shipping. Email Danielle @ lieuslady@yahoo.com
______________________________________________________________________________
New!! April 8, 2016 – Check our new Mugs and Pint glasses.. order yours today for Mother's Day gifts, Father's Day or just to have for yourself and entertaining (bottoms of the pint glasses are actually purple) email Danielle to order @ lieuslady@yahoo.com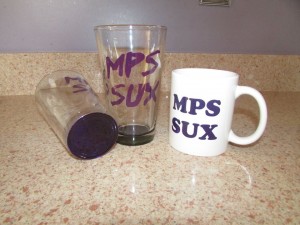 ______________________________________________________________________________
Team Sanfilippo is selling wine glasses and Tree Ornaments this year as a holiday fundraiser ! These would make excellent gifts for family and friends or just for yourself!
The wine glasses are as seen in the pictures, One glass is $20.00 each or you can purchase 2 glasses for $30.00. The stems are actually purple. There are two separate logos on them, "MPS SUX" and the other glass, "Been an MPS kind of day" You can mix and match if ordering two.
The ornament can be customized with an MPS child's name or we can customize for an MPS "Angel", with gold ribbon and gold halo around the first letter of the first name for your angel. We also are offering the ornament for super siblings , there will be a small "SS" near the top but basically the same as the ones for the MPS kids. These are $10.00 each.
You can email Danielle @ lieuslady@yahoo.com with your order, please be precise on your order and provide shipping address and any details, along with your contact info for her to contact you with any questions pertaining to the order. All orders will be shipped once payment is made. You can pay thru the "Donate" paypal or CC connection on the website here if you want immediate shipment. Be sure to reference the same name as your order in the payment.
Shipping is included on the prices!
---