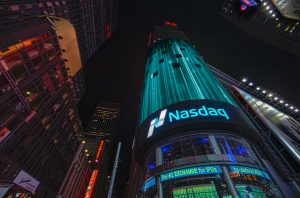 Update Nov. 26, 2017 – We now have another contract ready to finalize in the coming days with Armagen and their unique and promising ERT, and possibly a 3rd trial in the Spring we initiated a year ago, but it got delayed last minute due to issues beyond our control. NOW IS THE TIME TO MAKE YOUR DONATIONS COUNT! GIVE LIFE TO MANY MORE CHILDREN! GIVE ON GIVING TUESDAY to double your donation. Have a Blessed Holiday season this year and help spread a Christmas miracle to many families in waiting!!
We at TSF Inc, would like to thank 8 other foundations across the globe that have come together with us to expand gene therapy trials with Abeona to more children both types A and B. This was a huge collaboration that took weeks to pull together and in the end we came up with a very good expansion and funding by 9 organizations including the National MPS Society. This is the kind of work it takes to make things happen. We hope to announcing another trial very soon as well that we will be critical in pulling together with a few other foundations also! Keep your donations coming in and the fundraisers going, we will be putting your dollars to work for the kids!! We still have millions to fund! Thank you to all who helped in every way!!
http://www.nasdaq.com/press-release/abeona-announces-1385m-grant-from-leading-sanfilippo-syndrome-foundations-for-clinical-development-20171016-00578
http://phcorporate-ir.net/phoenix.zhtml?c=63510&p=irol-newsArticle&ID=2308767oenix.
________________________________________________________________________________________________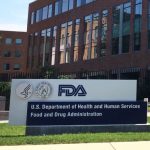 Team Sanfilippo is proud to announce that we have partnered with the biotech firm ArmaGen to bring the latest most promising form of ERT to the Sanfilippo community! This ERT is proving to cross the blood brain barrier in humans. We are looking at trials for both types A and B.
We had a very good meeting with the FDA on Wednesday May 24 with true expectancy to move this trial forward in our children as soon as drug can be produced. It appears it will take more than 12 months to get the drug made to the patient. We have a 4 .6 million dollar goal in fundraising to support this trial in order to enroll as many children as we can into the initial trial. ArmaGen is currently using this carrier / binder that crosses the BBB with the ERT in 2 other Lysosomal disease. Here is the latest video on the one with MPS I describing Hurler Syndrome and the effects AGT 181 < (the ERT with the binder that crosses the BBB ) https://vimeo.com/217080163?ref=em-share-v
This is an opportunity to fundraise for a treatment that will be of benefit to all ages of Sanfilippo that have not gone into hospice or currently receiving gene therapy. Please consider doing a fundraiser or making monthly recurrent donations to help us to enroll as many of our kids / young adults into this initial clinical trial. I can honestly say.. THERE IS HOPE.. HOPE IS NO LONGER JUST A DREAM!
_______________________________________________________________________________________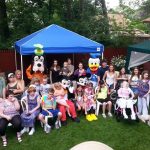 Update on clinical research: Team Sanfilippo is committed to bringing treatments to the patient. We've been funding mouse and animal research for over 10 years now and were a major contributor to getting Gene Therapy to the patient. We were the entity that brought Tim Miller, now ABEONA into play here in USA just for the gene therapy trials. We also have been critical in helping two of the major drug companies to establish protocols for ERT for our kids. In that 10 years very little is still available to 95% of the children. We are dedicated to getting these treatments TO OUR CHILDREN DIRECTLY!! They have suffered long enough!
We at Team Sanfilippo have initiated one trial that will be starting very soon. In about 30 days. It is an IV trehalose trial DIRECTLY to 6 children that are moderately affected by Sanfilippo. We are using both type A and B children and have selected families that we know will follow thru with weekly transfusions for this trial. Trial protocol is set up, clinic and doctor are both ready, and as soon as drug production is complete, trial will begin. If this trial proves as successful as we think it will, the trial will open to more children after 6 months.
This trial will cost approx. 60k-70k per child, so we are counting on your donations and fund raising to help pay for these trials.
At the end of May 2017 we will hopefully have the go ahead to start organizing another trial, AGAIN DIRECTLY TO THE CHILDREN. This trial is proven to cross the BBB. This trial would hopefully begin by the end of 2017 or first quarter of 2018. Again we are looking at type B and possibly A side by side with it. We will share more on this after the end of May. Again major funding and donations will be needed, as this trial will be more expensive than the one listed above. Also again we will be treating children and young adults with moderate regression. Not necessarily the newly dx'd . We want to see what the results are ASAP, not years down the road. Treating only the very young just delays the time frame of getting drug to all the kids when we have to wait years to see if there are changes. It also is not a true predictor, as every kid regresses differently and when treating the very young, we have no idea if that child would have regressed at 2-4 years or 8-12 years as some have. So again, many years would go by treating the very young unaffected kids to see if a treatment works. Meanwhile 100's of children continue to die. It is time to get treatments to ALL our kids ASAP!
Our goal is to STOP Sanfilippo in his tracks and or CURE the disease. We have many things proven to slow the progression that are not being used by many, we want to focus on the fact that slowing the disease gives your children a better chance at being selected for a trial for a cure when they become available. It is very important to prevent and slow damage in the children for the best quality of life. This is what we do best while pushing research to prevent and repair damage in every cell of this disease.
We have been providing product for studies to families such as genistein, CBD oil, sleep monitors,, DNA check ups to see who in the family are carriers. This year it will be doing even more with the two upcoming trials.
Please consider donations, fundraisers, honorariums and partnerships in providing help for all of these children. Thank you for sharing and helping in anyway possible. No amount is too small, it all adds up at the end result.
Again fundraising is all the time, not just on MPS AWARENESS DAY! Thank you and may God Bless all our children!
_______________________________________________________________________________________________________
Saturday April 1, 2017 = Life's a Beach Lukie's Bowling Bash!
Rev's Bowl, Bar and Grill
25 N. Washburn St., Oshkosh, WI
Registration 11am – Bowling 11:30 – 2pm
This a beach theme, so please wear your beach wear! Individual and Team Awards for best beach wear! Lot of raffle prozes and face painting too! https://www.facebook.com/LukiesLegacy/?fref=ts Stop by Luke's website to view the raffle prizes and other great info!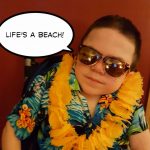 _______________________________________________________________________________________________
Saturday, March 18, 2017 – Colin's Crew
@Ten Pin Alley
6285 Nesbitt Rd, Fitchburg, WI
(Southwest side of Madison) – This event is great for the whole family. Bowling, Pizza, Raffles nd drawings. Come to bowl, or just come and eat and cheer on your family or friends!
RSVP: Download a Registration Form by 03/03/17 on the event's
Facebook page: >Colin's Crew: Bowling For A Cure
(Registration at the bowling alley on the day of the event is possible, if space is
available, but pre-registration will be helpful for planning.)
Contact: Facebook Page: Colin's Crew: Bowling for a Cure-2017
or e-mail: cureforcolin@gmail.com
2017 03 18 Flier MPS Bowling for a Cure Event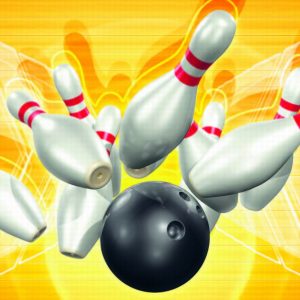 _______________________________________________________________________