The faces of three young Sanfilippo girls in different stages of the disease. They just naturally got together on their own on this bench.. what a beautiful moment! No parent should have to watch their child slowly regress, suffer and die, won't you please consider a donation to help pay for the drug to be made for the trials that are coming up right now! We want to be able to tell families with this diagnosis one day soon… "not to worry.. we have a cure, your child will live and not die!!! "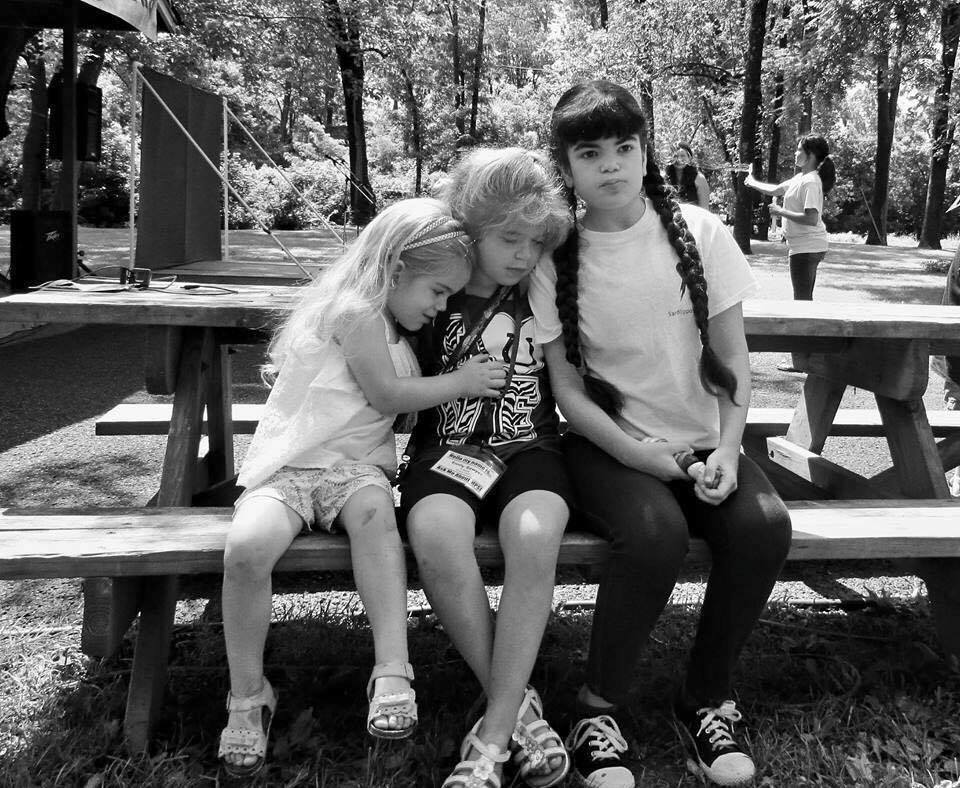 Make a donation and help ensure that not another day is lost to children living with Sanfilippo Syndrome. Time is not their friend, every day matters in finding new treatments and a cure.
Do you shop on Amazon? Please follow this link and shop using "Amazon Smile" to have 0.5% of all your purchases going to Sanfilippo research through Team Sanfilippo.
AmazonSmile: You shop. Amazon gives. www.smile.amazon.com
Honor and Memorial Gift
Pay tribute to a loved one and make an in-honor or in-memorial donation today. Send us a memory about your loved on to be included in our newsletter.
For those who wish to send checks for donations, you can do so by making them out to
Team Sanfilippo Foundation, and mailing to:
PO Box 1152
Ronkonkoma, NY 11779