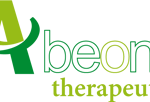 Updated: Dec. 2017 Below – We and several other foundations have funded and advanced more gene therapy trials with Abeona, and we at currently looking to finalize our contract and funding for this trial. Funds are critical to further these trial. A trial on average to treat 15-20 children costs average of 10 million. So again please.. these are trials, we need these to get done in order to get to hopeful FDA approved treatments. The cost is not cheap as we are so rare!! Drug companies don't like investing in small populations. That's why we need you!! Thank you!
UPDATE DEC. 2017
Gene therapy
Enzyme replacement therapy
Hematopoietic stem cell transplantation
Small molecule(substrate reduction therapy, chaperones)
Gene Therapy:
Abeona Therapeutics:
Team Sanfilippo grants $4,000,000 to open Phase 1B for three classes of patients; Children older than 7, children with AAV9 antibodies, and children previously treated with ert.
https://finance.yahoo.com/news/abeona-announces-13-85m-grant-122705356.html
"Abeona is pleased to continue our global collaboration with the Sanfilippo foundations to help further advance our gene therapy programs for MPS III disease," said Timothy J. Miller, Ph.D., president and chief executive officer of Abeona Therapeutics. "The effort and expertise that we continue to commit to the ABO-102 and ABO-101 programs puts us in a strong position to further extend the important progress reported to date. We are grateful to the foundations for their ongoing commitment to identifying and facilitating the development of clinical innovation to treat patients with MPS III disease."
___________________________________________________________________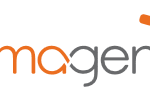 Armagen almost under contract for type A now.. Dec 2017!! A Christmas Blessing if we finalize this for all ages!
May 24th 2017 – ArmaGen breaks thru the BBB in humans with ERT! We've been watching this companies pipeline for 18 months now just waiting for the time to bring this treatment to Sanfilippo. While 2 other companies are dropping ERT trials, ArmaGen is trending in the most advanced process so far with minimal risk and side effect. Here is the latest report on what's happening in another MPS disease that has been being treated for over 52 weeks now. http://armagen.com/news/trial-shows-armagen-biologic-improves-cognition-hurler-syndrome-patients/
This process looks promising for so many neurocognitive diseases. Please read our latetest in "Whats Happening" on how you can help. We have partnered with Armagen and have met with FDA to move this forward to our Sanfilippo kids by years end or first quarter of 2018!
______________________________________________________________________________________________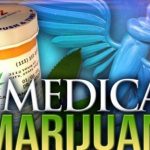 Team Sanfilippo is preparing to do a 6 month research study on MMJ for sleep, dystonia and hyperactive behavior. We would like to see if there is any interest in our Sanfilippo community. The criteria is that you have to live in MMJ legal state, not be on MMJ currently, have a MMJ doctor to prescribe and follow patient and have one of the three symptoms. We feel that if we could have a published research specifically on improvements with Sanfilippo then we could get better access to MMJ.
Please post if you are interested and send Kathleen an email kbuckley12866@gmail.com
We constantly are working on improving quality of life and we believe that MMJ may be able to improve sleep and movement disorders and we hope to be able to prove it through a clinical study.
___________________________________________________________________________
Ten Sanfilippo Families Needed for Pilot Testing of Genetic Screening Program
We at Team Sanfilippo have partnered with DNAcheckup, a new nonprofit organization, whose goal is to provide genetic data through saliva testing to families of patients diagnosed with recessive genetic disorders. This pilot program is for a limited amount of families and the initial requirement for the ten families is that the patient must have already obtained a genetic screening, so their mutations are known. From the patient's data, family members (mother, father, siblings, uncles, aunts and cousins) will be tested for just the mutations known in the patient. This data can be used to determine (in coordination with your physician or genetic counselor) the family member's carrier status for family planning decisions, like the utilization of in vitro fertilization. The pilot program is meant to give DNAcheckup a test run of their processes and to provide potential funders with testimonials and assurance that their services are needed and are working properly. This pilot program will be able to help DNAcheckup refine their processes and feedback from participants is essential. In 2017, DNAcheckup plans to raise funds to provide free testing to many more families of patients with recessive genetic disorders. The costs of the testing (saliva kit, shipping and lab testing) will be free to the pilot program participants. The pilot program is open to US families but in the future DNAcheckup will provide testing globally. To find out more about participating, please contact order@dnacheckup.org directly and they will call you with additional details and logistics. We are excited to fund the pilot program testing costs for our patient families in partnership with DNAcheckup and look forward to when DNAcheckup can expand this program to ALL of our families. For further information about the pilot program and DNAcheckup go to http://www.dnacheckup.org/wp-content/uploads/2016/08/DNAcheckup.pdf
_______________________________________________________________________________________________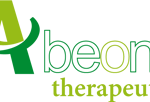 October 5, 2016- With first rounds of gene therapy in Type A proving safe thus far, Abeona Therapeutics Announces Data Safety Monitoring Board Approves ABO-102 Dose Escalation for Second Cohort in Phase 1/2 Clinical Trial for Sanfilippo Syndrome Type A. This is wonderful news and things are going as planned thus far for the trials.
__________________________________________________________________________________
May 24, 2016 at 7:13:28 AM
It is with happiness that I can share with you all that the IND for the MPS IIIB phase 1/2 clinical trial has received allowance by the FDA. Please find attached the press release sharing this important news! We have much to be grateful for and are doing all we can to progress this critical research.
________________________________________________________________________________________________________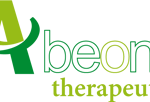 We are so happy this is finally happening after the research that started out 18 years from one family organization, "Ben's Dream". Unfortunately their son never got see the treatment. In Honor of Benjamin Siedman, we pray this therapy works! For the past 10 years Team Sanfilippo and many others have organized to pool our money together for this therapy! Now it is time to continue on for treatments for quality of life for ALL the kids who do not qualify for this trial or treatment! This one thing Team Sanfilippo has always and will always do, is work for treatments for ALL Sanfilippo kids at different stages of the disease, not just a cure the young one! The family foundations who have worked so hard over the many years can be happy for future generations, but as for their own children they will never see the cure and those who are still with us, still continue to decline and all desperately need quality of life treatments. Please continue to fund raise, donate and share with others, as watching the suffering of these children while the doctors having no answer is cruel. We at TSF work to fill that gap!
http://m.marketwired.com/news_room/Itemid2Release?id=11G098450-001
__________________________________________________________________________
Biomarin enrolls first patient with Sanfilippo B ….
http://investors.bmrn.com/releasedetail.cfm?ReleaseID=966351
—————————————————————-